Unfortunately, many calls to which the RVFRD responds could have been prevented.  While the department is always ready to respond quickly, another part of its mission is educating the public on proper fire prevention practices.  A few simple things to remember could save your life.  Here are some guidelines on playing it safe.
Smoke Alarms
Working smoke alarms save lives and can double your chances of surviving a fire.
Install smoke alarms on every level of your home and make sure you test your smoke alarm monthly.
Clean your smoke alarm often and replace the battery at least twice a year.
Making sure that your smoke alarms work properly can save lives!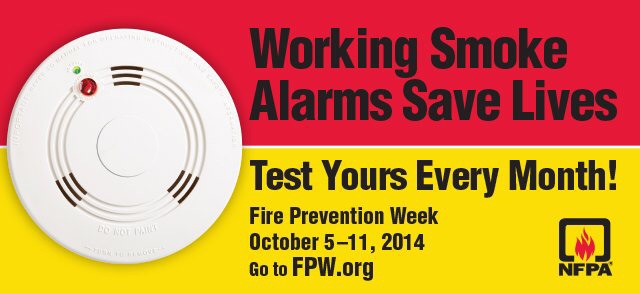 Heating
Wood stove or Fireplace
No matter what your heating with, there are safety measures you can take to prevent fire.
Have your chimney or wood stove inspected and cleaned annually by a certified chimney specialist.
Make sure that the area around the hearth is clear of debris, decorations and flamable materials.
Use metal mesh screen with fireplaces and leave glass doors open while burning a fire.
You can install stovepipe thermometers to monitor flue temperatures.
Never restrict air supply to fireplaces.
Use fire resistant materials on walls around wood stoves.
Do not burn green wood, artificial logs or trash in your fireplace or wood stove. Use seasoned wood only.
Never leave a fireplace unattended, you should put out before leaving the house or going to bed.
Soak hot ashes in water and place them in a metal container outside the home.
Kerosene Heaters
If you use a kerosene heater, make sure you use the recommended fuel only.
Always refuel outdoors safety away from your home.
Allow the heater to cool before refueling.